Print and Broadcast Media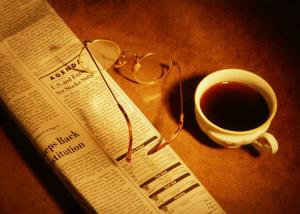 There are two daily newspaper print publications - The Barbados Advocate (established in 1895) and the Daily Nation (established in 1973). Both are available online along with the online-only publication Barbados Today.
British, American and other foreign newspapers and magazines are readily available from leading stationaries, select supermarkets, hotels, convenience stores, and mini marts on the South and West coasts of the island.
Broadcast Media
There are a number of radio stations operating in Barbados on both the AM and FM bands, these cover a range of musical forms including local and Caribbean music, R&B and Gospel, as well as talk shows. You can listen to many of these Barbados radio stations online.
The Caribbean Broadcasting Corporation shows local prgrammes and news as well as international shows.
International networks, including CNN, ESPN, BBC, BET, ABC, CBS, NBC and FOX, may be viewed via Multi Choice TV or Direct TV. All hotels and most smaller accommodation offer one of these TV services.