Barbados Guesthouses by Size
Size does matter! Barbados guest houses are all relatively small, offering a cosy ambience and a personalised, welcoming atmosphere. Many owners live on-site, so they are immediately available to answer your questions about the island and address any concerns you have. If you prefer privacy or solitude, pick one of the small properties. If you like mingling with other guests then go for a mid-size or larger guest house.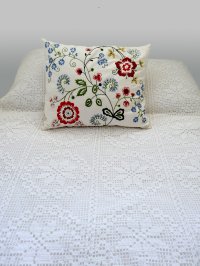 Definitions
Small: less than 3 rooms
Medium: between 3 and 6 rooms
Large: 7 rooms or more
A Barbados guest house will be your home away from home when you visit our lovely island.
If you're travelling with children, a guesthouse is a great option as kids and parents can have separate bedrooms but still enjoy full access to the living room, kitchen and outdoor areas.
Having shared cooking facilities is handy if you're staying in Barbados for several weeks or are travelling with children or a large group.
Most Barbados guesthouses accommodate a limited number of visitors, so you can enjoy a relaxing and quiet holiday escape. If you enjoy meeting new people, or are travelling alone and wish the security of a larger group, then consider one of the bigger guest houses.