Coco Hill Forest, Barbados
Discover the enchanting beauty of Coco Hill Forest, an exquisite eco-friendly haven nestled in rural Barbados. Immerse yourself in nature's embrace as you explore this captivating forest sanctuary, where trails unveil breathtaking vistas.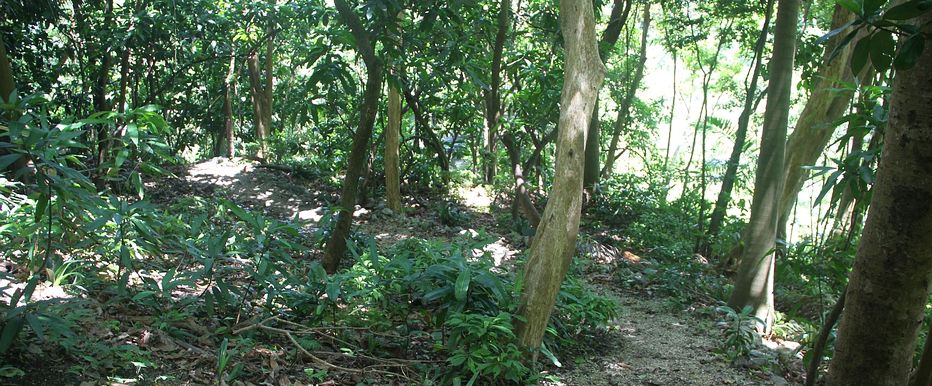 History
In the years following the geological formation of Barbados the island was blanketed with lush vegetation, with gullies and forests becaming home to a wide array of plants. The indigenous Amerindian population practiced shifting cultivation, which involves clearing small areas of the forest for growing crops and then moving on to new plots when the soil became less fertile. In time the unused plots would naturally replenish themselves.
The arrival of English settlers in the 17th century ushered in widespread deforestation of the island. Forests were replaced by large sugar cane plantations as Barbados became a significant producer of sugar, rum and molasses.

Reforestation
Thankfully, there has been a growing awareness of the importance of forests for their ecological value in preserving biodiversity, regulating climate, and protecting against land slippage. Restortion and preservation of forested areas in Barbados has begun... and Coco Hill Forest (which covers approx. 53 acres) is a shining beacon in this regard.
Exploring The Forest
A visit to Coco Hill Forest is a must-do on your Barbados vacation if you have an interest in plants, hiking, or nature, or are seeking tranquility in a serene natural setting.
The forest features well-maintained hiking trails that wind through the vegetation, offering the chance to explore and discover. Along the trails, you'll encounter a rich variety of tropical plants, including flowering trees, towering palms, ferns, and bamboo groves. The air is filled with the fragrant scents of the forest, creating a tranquil and rejuvenating experience. There are trails for all hikers - from beginner to advanced - and you can choose either a self-guided or guided tour (bookings are required for guided tours).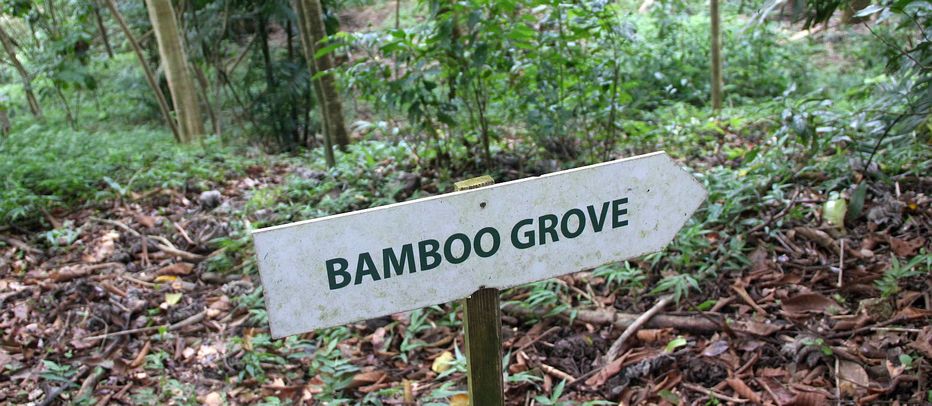 There are some excellent look-out points along the way with panoramic views of Barbados' picturesque countryside and vistas that stretch all the way to the eastern coastline.

The Plants
Coco Hill Forest is home to over 70 species of plants and trees including:
✔️ a wide variety of palms
✔️ magnificent mahogany
✔️ beautiful ferns
✔️ colourful flowering plants
✔️ fruit trees, such as banana, sapodilla, velvet apple, sea grapes and dates
✔️ spices, including mint, ginger, tumeric and bay leaf
✔️ medicinal plants such as noni and moringa
Excellent signage throughout the forest identifies many of the plants.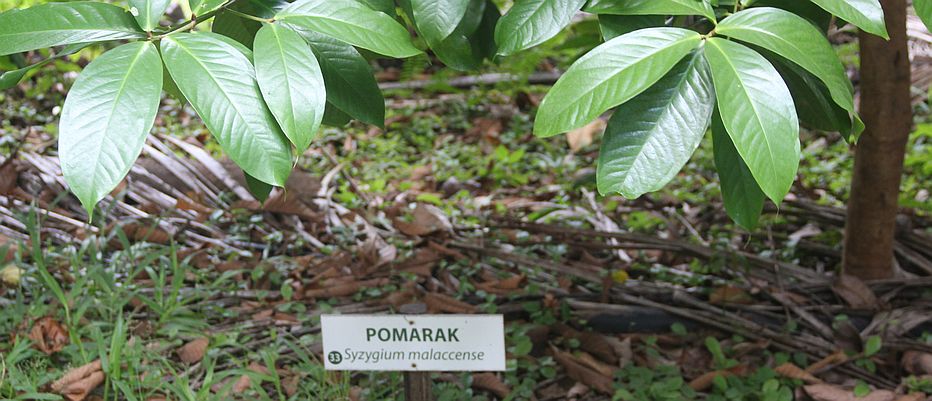 Photo Gallery
Coco Hill Forest provides a captivating experience that celebrates the beauty and importance of Barbados' natural heritage. It is a place where you can connect with nature, learn about sustainable living, and appreciate the wonders of the island's forests.