Barbados Renewal of Vows Ceremonies and Weddings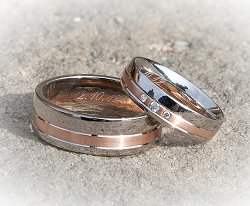 Whether you're celebrating a lifetime of memories with the one you love, or you wish to rekindle your romance, the tropical setting of Barbados is the ideal spot to say "I do" all over again!
This celebration of enduring love is even more special if you got married in Barbados, and we extend a special "Welcome Back" to you.
Weddings & Ceremonies
Several Barbados hotels and resorts offer special Renewal of Vows packages for guests. They handle all the arrangements, making this wonderful experience completely stress-free for you. Ceremonies range from intimate affairs at the beach or garden for just the two of you, to grand celebrations with family and friends.
With most hotels offering discounted group rates, you can be surrounded by all your loved ones on this very special occasion. The fortunate couple will often enjoy perks such as room upgrades or relaxing massages.
Hotels with wedding packages
Wedding Planners
You can also work directly with a Barbados wedding planner to fully customize the ceremony of your dreams. Let them handle all the arrangements for location, cake, flowers, music, photographer, catering and transport. The only thing you have to think about is each other.
Pick a Barbados Wedding Planner
Venues
In Barbados, rekindle your lifelong romance in YOUR most romantic setting - a traditional church, tropical beach, seaside setting, historic plantation home, lush garden, panoramic cliff top, on a catamaran, even in an underground cave or 130 ft under water in a submarine! If you can dream it, it can happen in Barbados.