Queen's Park
Queen's Park is located in the capital city of Bridgetown. This historic site dates back to the 1780's when it was purchased by the British Government as the residence of the commanding General of the British troops in the West Indies.
Today the area is a designated park and it is lovely to stop by if you are visiting Bridgetown. The park is run by the National Conservation Commission and includes washroom facilities and a children's play park.

Be sure to look out for one of the largest trees in Barbados, a baobab tree that is over a thousand years old and approximately 61 1/2 feet (18 m) in circumference!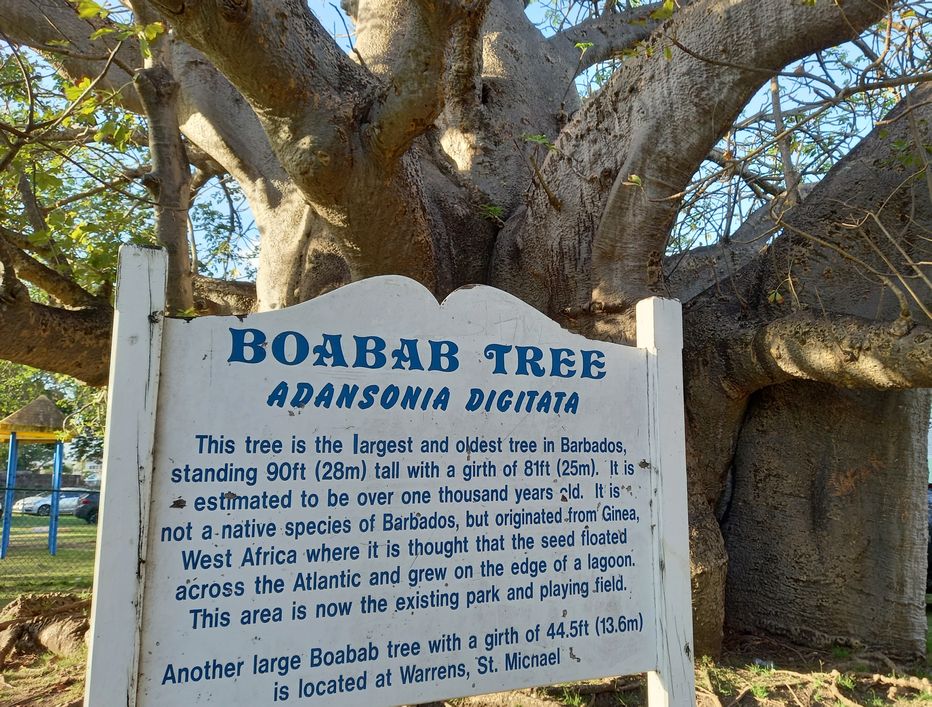 The park's artificial lake and mesmerizing fountains are among its top crowd-pleasers! The lake has undergone several changes over the years, but was once deep enough to support a row-boat. It's a good spot for relaxation, rest and reflection.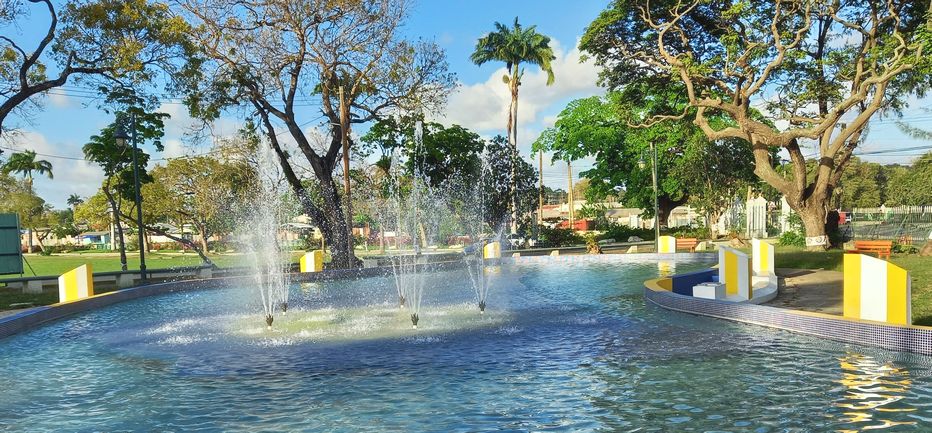 Be sure to also visit the bandstand with its impressive ironwork and panoramic view of the park.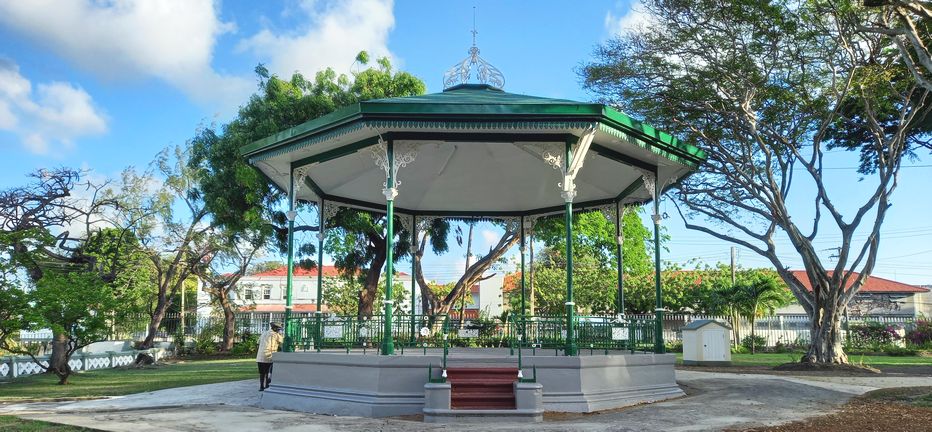 Sign boards throughout the park provides informative and enthralling information about the history and natural & architectural features found here.
The main house in Queen's Park, constructed in 1783, was initially named King's House but was changed to Queens Park House when Queen Victoria came to the throne in 1837. It originally served as the residence of the Commanding Officer of the British Troops. Today its houses a theatre and the Queens Park Art Gallery where exhibitions are held throughout the year.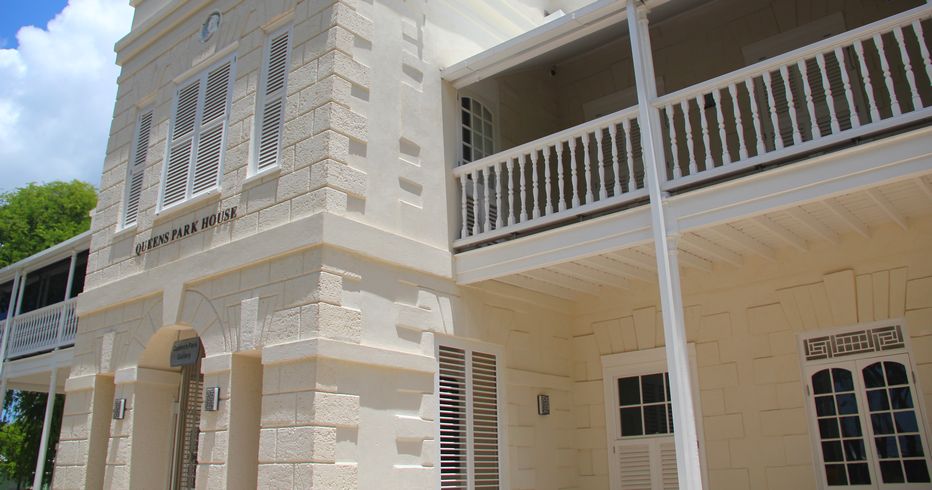 Adjacent to the park is the Constitution River. Colorful tropical flora lines the river and is worth a stroll.


It is a tradition in Barbados to stroll through Queens Park on Christmas morning wearing one's finest clothes, so if you are in Barbados at Christmas stop by for this local fashion show!
Another popular event in the Park is the annual Agrofest exhibition, which showcases local argiculture and craft.
Join a tour of historic Bridgetown