Travel From Canada







Imagine every shade of blue unveiling before you,
spilling across a limitless sky.

Here, the horizon is filled with possibilities.
You can spend all day on shores of pink and white sand.
Lose yourself in a flower forest, play a round on tropical greens.

Here there are a thousand beautiful ways your day can unfold....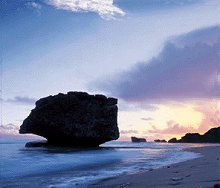 Welcome to Barbados
How to get to Barbados from Canada:

Airlines
Non-stop flights from gateways in Toronto, Montreal and Halifax

Tour Operators
A selection of tour operators across Canada.



Barbados Tourism Authority - Canada office

Suite 1010, 105 Adelaide Street West
Toronto, Ontario M5H 1P9
Telephone: (416) 214 9880
Fax: (416) 214 9882
Email:canada@barbados.org