What's On In Barbados: Facebook Application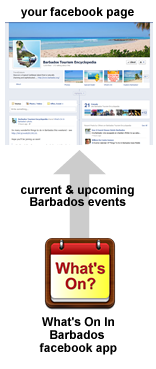 Want to have the most comprehensive listing of Barbados events on your own Facebook page? Simply install our Facebook app!
Add valuable content to your Facebook page and real value for your fans.
It's very simple to add the What's On In Barbados Facebook application on your Facebook page. Simply click below then select the page(s) you wish to add the app to:

Click to get started.