Tropical Christmas Vacations: Barbados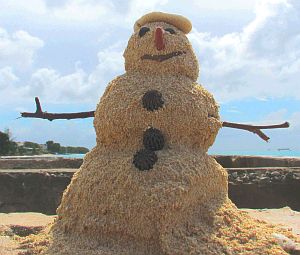 The Caribbean island of Barbados is the ideal place to spend a tropical Christmas vacation as the island boasts warm weather, lovely beaches, wonderful dining and lots of activities!
Come spend a tropical Christmas vacation in paradise and enjoy the beautiful flowers that bloom only at Christmas-time in Barbados - these include the lovely red and white Poinsettias, Christmas Candles and Snow On the Mountain!
A number of concerts featuring Christmas carols are held across Barbados and the music of the season can be heard on every radio station! Barbadians also enjoy decorating their homes and businesses with Christmas lights... it's all part of a tropical Christmas vacation atmosphere.
Wishing you all a Merry Christmas from Barbados :)