Prime Minister of Barbados - The Honourable Mia Amor Mottley, Q.C., M.P.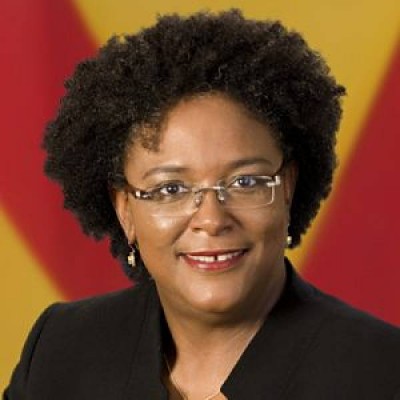 The Honourable Mia Amor Mottley, Q.C., M.P. is Barbados' eighth Prime Minister and the island's first ever female Prime Minister. This attorney-at-law led the Barbados Labour Party to a landslide victory in the 2018 general elections, winning all 30 seats in the House of Assembly. This feat was one of many records laid by Ms. Mottley.
Following in the footsteps of her father and grandfather, Ms. Mottley entered politics in 1991 and for 3 years, she served as a Senator for the Opposition. In 1994, she took on the role of Minister of Education, Youth Affairs and Culture when the Barbados Labour Party was elected to government. She instantly became the youngest person to be assigned a ministerial portfolio.
Ms. Mottley was also the first female in the position of Attorney General and the second female Deputy Prime Minister. She is also a Barrister of the Bar of England and Wales, and in 2002, became a member of the Local Privy Council, becoming the youngest Queen's Counsel in Barbados when she was admitted to the Inner Bar.