Government of Barbados
Barbados has a representative Democratic Government. The island is divided into thirty constituencies. At a General Election, the representatives from each constituency are voted for by their constituents. The party winning the most seats in the House of Assembly becomes the governing party. The Prime Minister is selected by his/her parliamentary peers in the majority. The Prime Minister then appoints a cabinet of Government ministers.
In May 2018, the Barbados Labour Party swept all 30 constituencies, unseating the Democratic Labour Party from government. Ms. Mia Mottley was sworn in on May 25th 2018 as Barbados' eighth Prime Minister and first woman to hold that office.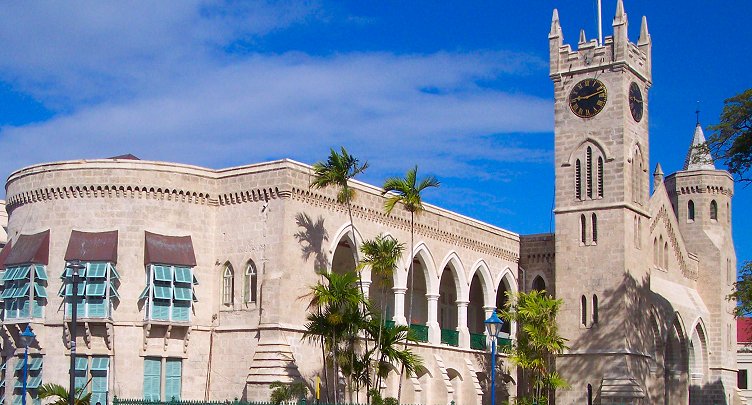 Parliament Buildings in Bridgetown, Barbados