Barbados Hotels and Resorts by Size
Size does matter! If size matters then this selection of hotel and resort accommodation showing the number of rooms will help you with your choice. Barbados hotels range from very small and intimate boutique hotels, such as Atlantis Hotel with only 8 rooms, to the largest resort hotels like the Hilton with 350 rooms. Most of the smaller properties listed here are delightfully charming and some are quite exclusive. Use size in conjunction with rates to gauge the level of luxury you might expect.
Definitions
Small: less than 25 rooms
Medium: between 26 and 69 rooms
Large: 70 rooms or more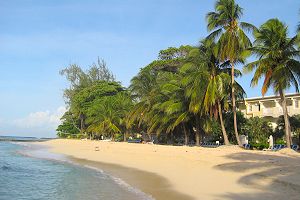 Much of Barbados' accommodation consists of small and medium sized hotels. Many are family owned and operated, often passed down through the generations. Here you will find a high level of personal service from owners who are fully committed to helping you enjoy your stay and hoping that you'll return.
These smaller properties tend to have a friendly, laidback atmosphere which more than makes up for any lack of facilities found at full-service resorts and all-inclusives. However, some are quite exquisite, offering facilities and a level of service on par with the larger resorts ... use the rates to guide you.
If you're looking for lots of facilities or a more luxurious experience, then a larger hotel or resort is a good choice. There are brand chains such as Hilton, Radisson, Marriott and Fairmont, as well as larger independent hotels such as Accra Beach Hotel and Amaryllis Beach Resort.
If you prefer the all-inclusive concept, Barbados has that too! Enjoy the adults-only Couples Resort or a family-friendly all-inclusive. These may appear priced at the high-end but remember that the cost typically includes all meals, watersports and lots of activities.
Whether large or small, brand name or independent hotel, you'll always find a warm welcome at your Barbados accommodation.