Coconut Health Benefits and Nutrition
Living on Coconuts

Keith Cumberbatch tells us that coconut water is better that any sports drink. He should know being a veteran marathon runner and coconut vendor who climbs the tree, partly to make a living and mostly to stay fit and strong for the race.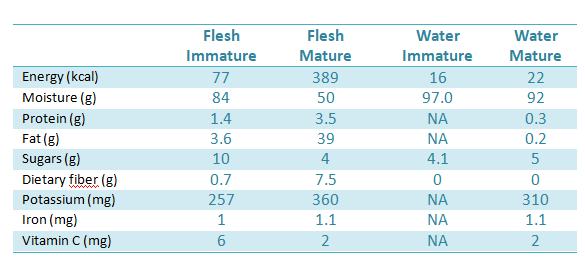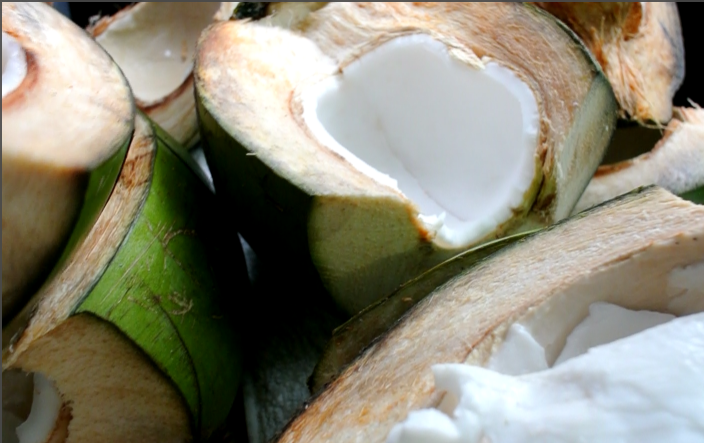 From the above website: "Fresh coconut juice is one of the highest sources of electrolytes known to man, and can be used to prevent dehydration, for instance in cases of diarrhoea or strenuous exercise, instead of a sports drink. Some remote areas of the world even use coconut juice intravenously, short-term, to help hydrate critically ill patients and in emergency situations."
Its a natural isotonic beverage, with the same level of electrolytic balance as we have in our blood. During the Pacific War of 1941-45, both sides in the conflict regularly used coconut water - siphoned directly from the nut - to give emergency plasma transfusions to wounded soldiers. Most coconut water is still consumed fresh in tropical coastal areas - once exposed to air, the liquid rapidly loses most of its organoleptic and nutritional characteristics, and begins to ferment.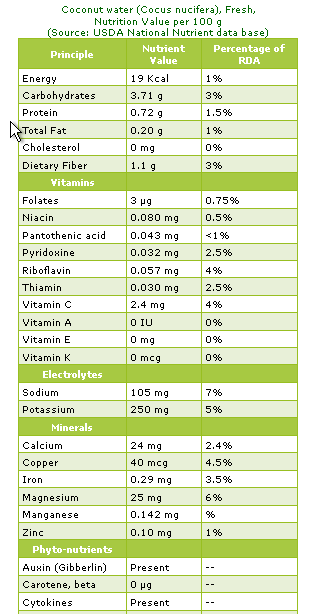 Coconut Water is More Nutritious than whole milk - Less fat and NO cholesterol!
Coconut Water is More Healthy than Orange Juice - Much lower calories
Coconut Water is Better than processed baby milk - It contains lauric acid, which is present in human mother's milk
Coconut water is naturally sterile - Water permeates though the filtering husk!
Coconut water is a universal donor - It's identical to human blood plasma
Coconut Water is a Natural Isotonic Beverage - The same level we have in our blood
Coconut water has saved lives in 3rd world countries through Coconut IV
More about Coconuts...SEE MARATHON MAN - running on coconuts
Buy Online
Can't wait to get to Barbados to enjoy some coconut water? Order this taste of the tropics online...