Barbados Batik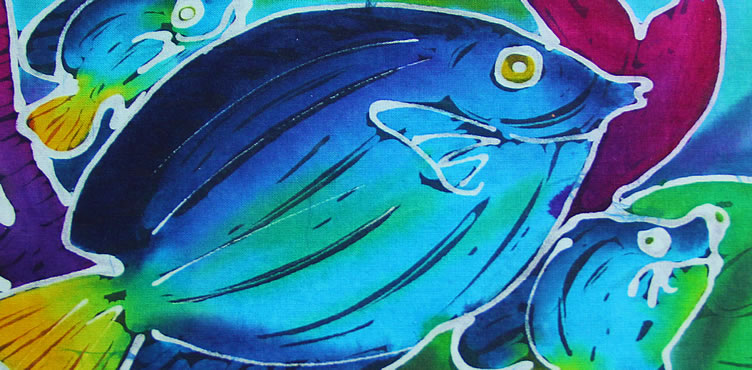 Batik is a method of dyeing fabric using a wax-resist technique. In Barbados, batik is used to create colourful fabrics for use either decoratively or as clothing. The batik produced locally typically reflects the vibrant colours of the Caribbean including various hues of blue reflecting the waters and brilliant skies, greens found all around in nature, and orange & red of tropical flora and glorious sunsets.
Where to find it
Barbados batik makes a wonderful gift for friends, family and yourself! And is a wonderful reminder of your visit to the island. Batik clothing can be purchased in various boutiques around the island, while batik art is available at Pelican Craft Centre and H P Batik Studio.
Learning Batik
If you are interested in learning this ancient art, attend a workshop at the H P Batik Studio.