Preparing The Trip: Electricity Supply & Plug Types
Barbados Electricity

Electricity in Barbados is 110 volts/50 cycles.
There is a reliable electricity supply, with only the occasional outage.
Standard plug types in Barbados are:
Flat blade (2 flat blades)
Flat blades with round grounding pin
If traveling from North America you should be able to use your appliances without any problems, however if travelling from UK & Europe you may need adapters and transformers. Most Barbados hotels can provide adapters and transformers for hair dryers and other appliances - please check with your Barbados accommodation to be sure.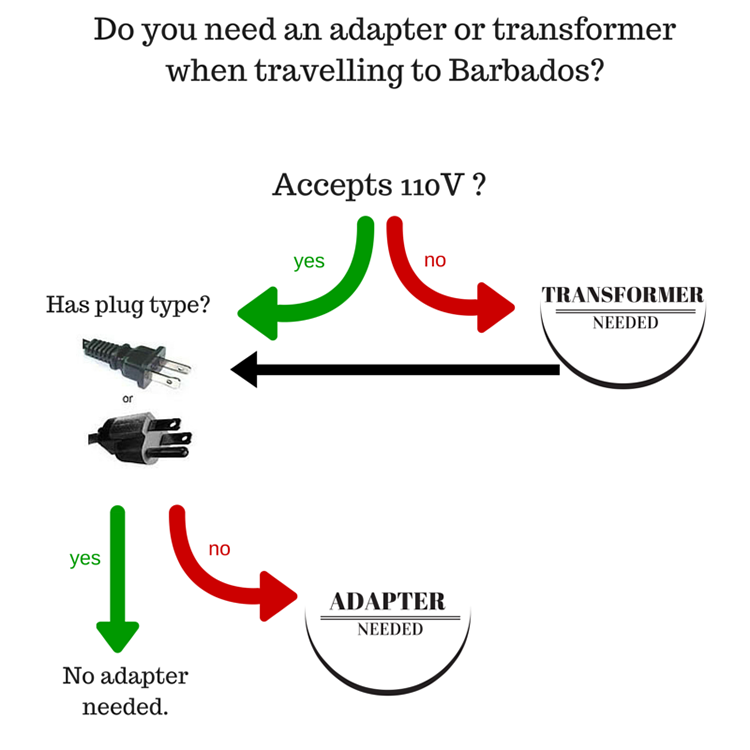 Need a travel adapter? How about this one....


Alternative energy
Most hot-water systems on the island use solar power. Increasingly businesses and residences are installing solar PV systems to reduce their electricity costs.