Independent Holiday Living
The Barbados Tourism Encyclopedia at Barbados.org is launching a new set of information, web pages, options and packages for the independent traveler.
Here you will find links to special packages based on villa accommodations and apartment living. We will add hotels with kitchens, villa hotels and villa apartments.
These island lifestyle holidays for travelers who do not conform to the traditional hotels and resort vaaction offers are described in the recent issue of TravelersInsights as follow:

"In-de-pend-ent Tra-vel-er - A person who is traveling or who often travels; free from outside control; not depending on any other's authority." TI Magazine concludes: "Today's savvy travellers are looking for an authentic and personal experience, one that is uniquely their own!"
It goes without saying that to be truly independent on a holiday, you need to be free from set meal times and all-inclusive vacations. While these are of great value to many vacationers, they do not create unique and personal experiences. You are sharing an experience with an organized tour along with many people in the same bus, boat or hotel. In an Indipendent Holidays (indiHolidays) you will mingle and meet like minded people who strive to live, learn and enjoy experiences that make a difference to themselves and to others.
Of course you also need to have interesting things to do; culture, adventure, heritage and history are the fuel for the new learning holidays that are prized by the descering traveler. With more things to do per mile that any other Caribbean Islands it's easy to see why we say that Barabdos was made for the independent voyager.
Barbados Made For independent Holidays
Holidays that Change Lives!
The Independent Newspaper in the UK calls this "Life-Changing Holidays". It says, "For centuries, some travellers have set out, literally, to get more from a journey." Long ago is was only the pilgrims seeking enlightenment or absolution that traveled great distances to far away places. Today more and more travelers are seeking the authentic and personal experiences that are hallmarks of an independent holiday.
"The trail forged by Lonely Planet pioneers is now followed by tens of thousands of gap-year travellers, seeking to enhance their "life skills" in the broadest sense before starting university or full-time work. Their numbers have been swelled by adults who have found their life changed through anything from redundancy to divorce and are seeking a new challenge, skill or outlook". An excellent way to combine travel and personal growth is to go out and discover new people, places, cultures and history on your own.

Just mingling in a market and observing how people interact is a lesson in life. Meeting ordinary and extraordinary local people and understanding something new about their way of life can profoundly affect yours. Just as importantly, you can impact others with the wisdom and insights that you share.
Independence on your vacation is best perscribed by accommodation that has a fuly euiped kitchen and pleanty of space and privacy. These are best met by staying in your own private villa, apartment or self catering acoomodation.
The package below is selected becuase it combines of of these features.
Special Package
We are really pleased to kick start this campaign with a truly generous offer by Settlers Beach Villa Hotel
55% DISCOUNT ON ACCOMMODATION - PLUS
Free Heritage Tour of the Islands' Historic Sugar Plantation & Museum

Reserve it now while the offer lasts
Your own private villa with all the facilities & services of a luxury resort.
Settlers Beach Villa Hotel | Indendepdence without compromise.
Free heritage tour of St. Nicholas Abbey, Barbados' Premier Heritage site.
---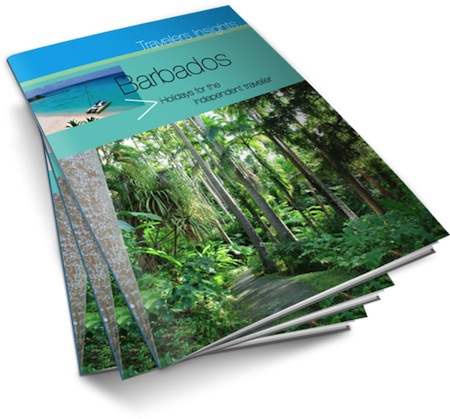 Complete with articles on history and island life: 20 pages of beautiful colour photography of the island's attractions, the package tour and the hotel accommodation.



Stories of adventure, early settlement and the mystery of the Abbey - a must-read before you go. The magazine is free to anyone who registers for more information on the special offer from Settlers Beach.

Get your FREE copy here and find out more about this incredible package! Click Here >>>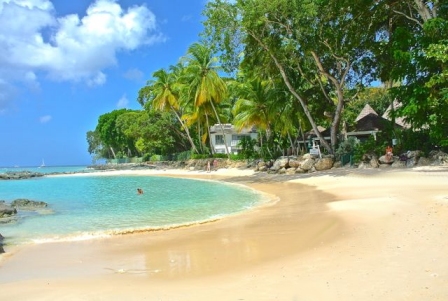 Settlers Beach Villa Hotel..
Barbados' Premier Villa Hotel. Situated in the heart of the West Coast.
Close to shopping, restaurants, nightlife, culture, heritage and all Barbados activities.

A perfect place for family holidays, couples, groups and savvy individuals.


Package applies to the spacious two-bedroom luxury accommodation with all the amenities of home.
Get More Details on this Package >>>>
For more info on villa holiday and other self catering accommodation,
see our comparison of villas holidays, vs hotel and apartments.
Visit Barbados
If you are a free-spirited traveller looking for any kind of Caribbean vacation, complete with comfortable island accommodation, check out our options at Barbados Tourism Encyclopedia | See all types of Barbados Holidays.