Cruise to Barbados: Caribbean Cruise Lines Visiting Barbados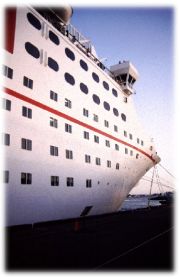 Due to its modern port facilities, excellent tax-free shopping, and the warm hospitable nature of its people, Barbados is a regular port of call for many international cruise liners.

Shopping while on your Caribbean cruise...

If you're lucky enough to be cruising the Caribbean and stop in Barbados, explore the range of Shopping Facilities and Activities that await you in this island paradise .... or let a Destination Management Company plan your day(s) in Barbados!