Settlers Beach Villa Hotel was built by Budge O?Hara with Jimmy Walker the architect and partners early in the sixties. It is a beautiful site of 4 ACRES right on the west coast, close to Holetown and the Limegrove cinema, restaurants and upscale shopping.
Today it is owned by the O?Hara family and offering hotel services for your villa accommodation on the beach. It is part of the O?Hara group of 3 top hotels that are almost side by side on prime beachfront settings on the west coast close to the Sandy Lane Hotel and Golf Club.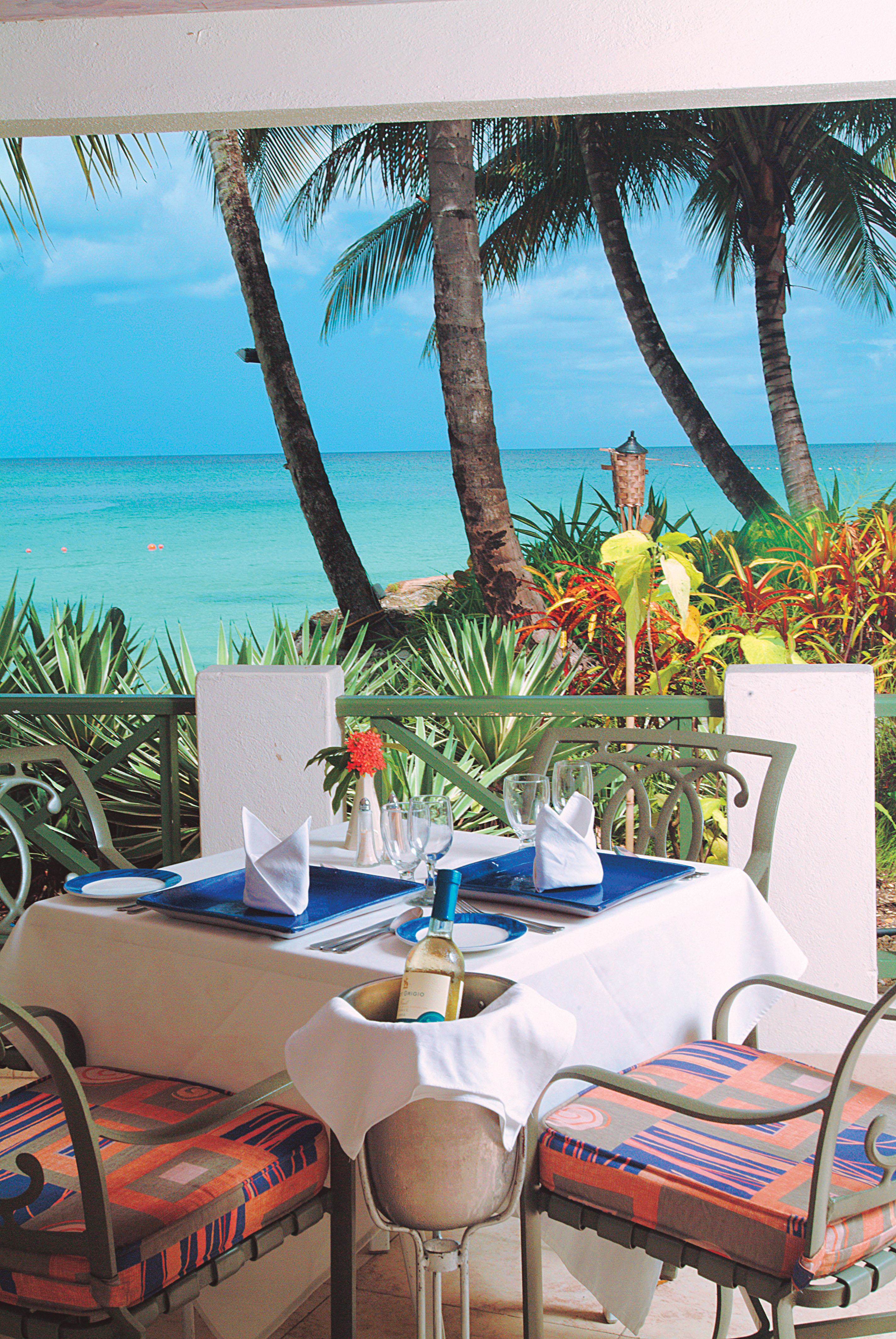 Immediately besides it on the south is its sister hotel owned by the O?Hara?s, The Sandpiper. On the right are the St. James Church, the Folkestone Marine Park and the elegant Coral Reef Hotel on 12 acres of beachfront owned by the family. All 3 O?Hara properties adhere to the concept of privacy and space with cottages and small coral stone buildings housing the charming accommodation in a truly Caribbean setting.
Settlers has always been a villa-style hotel, with individual villas fractionally owned by guests who habitually holiday in Barbados and prefer the comfort of their own home and beach house living, along with the hotel services they expect on a luxury holiday. When owners are not in residence, the villas are rented to visitors. The O?Hara family manages all the resorts on an ongoing basis, ensuring continuity of service expected of luxury vacations.
Settlers is unique in that it offers the opportunity to have the space and privacy of your own Barbados Villa with all the amenities of a Barbados top-rated hotel.
Accommodation
There are 22 villas nestled around the central lawns and gardens with their big mahogany trees and tropics vegetation. There are nine Bungalow-style villas, each a single story with two bedrooms connected to the living and kitchen area by a patio/atrium. View Bungalow Floor Plans (coming Soon) >>>>. Their are thirteen townhouses with a main living area on the ground floor and two interconnecting bedrooms with en-suite bathrooms on the first floor. View Townhouse Floor Plans Join us as we walk around and look at each unit from the outside and sometimes inside. (Townhouse plans coming Soon) >>>> VIDEO coming Soon!!!!
Location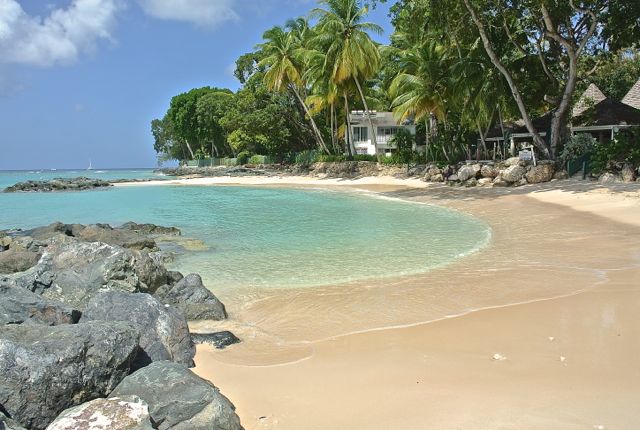 It is one thing to be staying in the perfect villa hotel like Settlers Beach, but what is just as important, and in many cases more important, is location. Of course at Settlers, you are on the beach - the same beach as Sandy Lane, one of the world?s top 10 hotels. You are also on the west coat and right in Holetown, one of the early settlements in Barbados with much to do and see.
n Holetown, there are many fine places to dine - from elegant to casual in beachfront, al fresco or air-conditioned settings and catering to all tastes! Be sure to check out the Spago Waterside restaurant at Settlers Beach, and the Sandpiper and Coral Reef restaurants which are part of the O?Hara family-owned and managed group that includes Settlers Beach Villa Hotel.
Holetown features many great dining options like The Beach House, Nishi, The Mews, Elbow Room and many more.
Here too is the Limegrove Lifestyle Centre for fashion, food, film and entertainment. The cinema features contemporary and avant-garde films, with refreshments brought to you in the theatre. Various art and craft events are staged at Limegrove through the year. The shopping is unparalleled with many major international brands and boutique duty free shopping from Louise Vuitton, Gatsby, Michael Kors and others.
See map of location on Contact Page >>>>>>>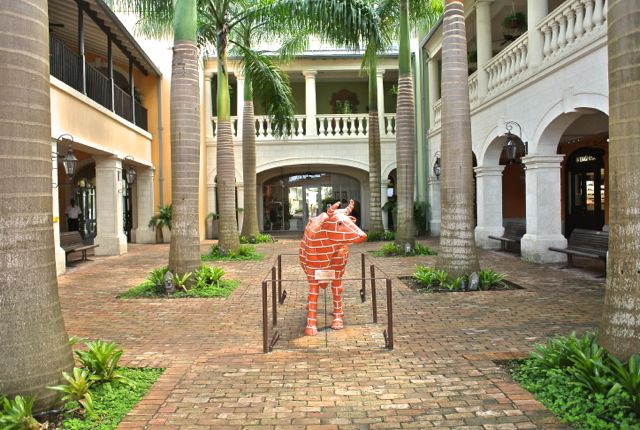 West Coast Golf and Polo
here are four PGA world class golf courses all within a few minutes? drive from your villa. Sandy Lane has two 18-hole courses, both championship courses designed by Tom-Fazio, as well as the Old Nine, a nine-hole course. Robert Trent Jones designed a lovely course at Royal Westmoreland and the latest addition is the ultra exclusive course at Apes Hill. Polo, the sport of kings and horses, has been an established game in Barbados for many years. There are several world class venues that offer a fun way to spend some time and mingle with interesting people at the games. Holders Hill, Clifton, Lion Castle and Apes Hill polo clubs have all hosted world class games, visited by royalty.
Durty Free Shopping and Gourmet & local Dining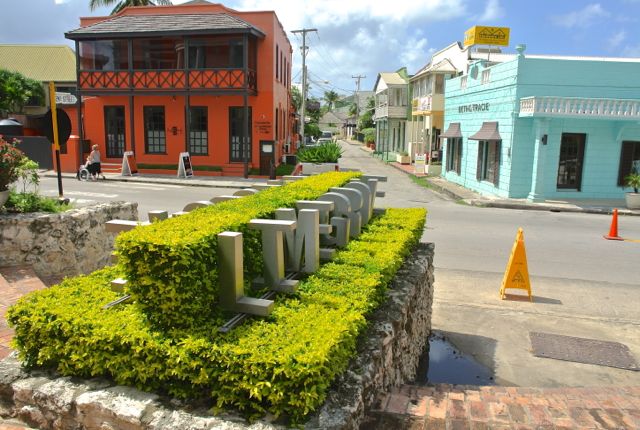 That will give you a hint of what is close to you at Settlers Beach. There is so much more, in fact the entire island is at your doorstep. We know that independent-minded travelers love authentic and unique experiences and we know that you will venture out and discover the people and culture at your own pace. Check out our village fish markets and be sure to try the flying fish. Here is how my grandmother cooked it: Buy a pack of 10-12 fish for about $5.00 at the market. Make sure they are cleaned and boned.
Season the fish with salt and peeper and lots of herbs. A touch of Bajan seasoning is good. Add a few squeezes of lime juice; not too much as it will pickle the fish. Let it stand for 15 minutes then pat dry the fillets. Dip the fillets in beaten eggs, so that the breadcrumbs will stick and then coat them with the crumbs. Heat the oil in your pan and add a teaspoon of butter. Place the fish in the pan, cook on high heat on both sides for a minute then turn heat down and let it cook for a couple of minutes and you are ready to eat the most delicious fish in the world. I find one of the great joys of travel is to sample the fresh food and try out your own recipes.
It's a great education to visit the artists and crafts people who have often have an affinity with nature like John Springer, master potter at Chalky Mount.
Video or link to it
Future plans for Settlers Beach Villa Hotel

The O'Haras have major plans to build a new Settlers of luxury villas on the beach for families. There will be just 12 deluxe villas in a very exclusive villa hotel setting... See more of these plans >> https://www.youtube.com/watch?v=eTUfNYq5p2Q
So this may be last year you can experience SB as it is. This is the last time you will ever see an offer like the one we have for you now- 55% Off here >>>