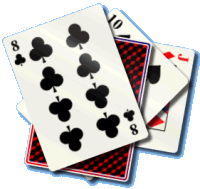 Join participants from around the world at Sun, Sea & Slams, the Annual Bridge Holiday in Barbados.

Visitors have come from Sweden, Austria, England, Jamaica, South Africa, Pakistan, Ireland and the United States, to participate in this tournament, where the focus is on competition AND fun!

The event provides a unique opportunity to enjoy competitive bridge while relaxing in a pleasant, tropical environment.

The Sun, Sea & Slams tournament is sanctioned by the Central American and Caribbean Bridge Federation (CACBF), Zone 5 of WBF, and the CACBF points are awarded for all events. These points are registered as Black Points for ACBL members.

Click here to visit the website of the Barbados Bridge League!