Category:
covid19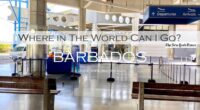 This blog is a daily tally of COVID-19 Air Travel Stats starting from the first flight to arrive on the opening of the Grantley Adams International Airport. It is a supporting report following up on Barbados Tourism Revival & COVID-19 Air Travel. Video Key Point Summary Travellers Testing COVID-19 Positive With rigorous testing and tracking […]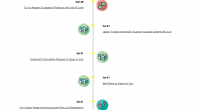 This blog provides insights on what to expect when travel rebounds following the covid-19 pandemic. It's a case study of latest research and thinking on planning for the future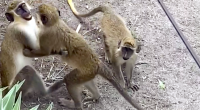 See Barbados monkeys travelling minstrels show. It's great entertainment during the covid-19 curfew!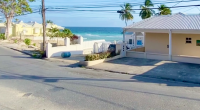 You may think we are prisoner in paradise during the curfew in barbados. But being locked inside the house 24/7 is not fun. This blog shares ideas to help cope in Barbados Curfew.
Barbados Curfew: From 8 p.m. on Friday April 3nd, persons will only be allowed on the street for essential business. Later is was amaended to 24/7 lock-down with time to shop alloted by name.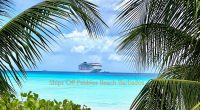 Barbados Hosts Cruise Ships seen here off Carlisle Bay and Pebbles Beach. The ships are stranded as the cruise industry halts over covid19.