Barbados For Free
For some people, Barbados conjures up scenes of luxury villas and exclusive restaurants. While there is certainly a glamorous side to Barbados, and many celebrities and aristocrats holiday on the island, the truth is that there is a Barbados vacation for every budget and taste.
And holidaying in Barbados on a budget doesn't mean sacrificing quality either. Enjoying a delicious fish cutter from the local fish shack can be just as satisfying as beachfront fine dining. There are many very comfortable guest houses and self-catering accommodations where you will enjoy our legendary Bajan hospitality and will probably chose to return to again and again.
We highly recommend enjoying island fun such as safari tours, submarine rides and underground exploration, but there are lots of free activities on the island as well. Here are some of our favourites...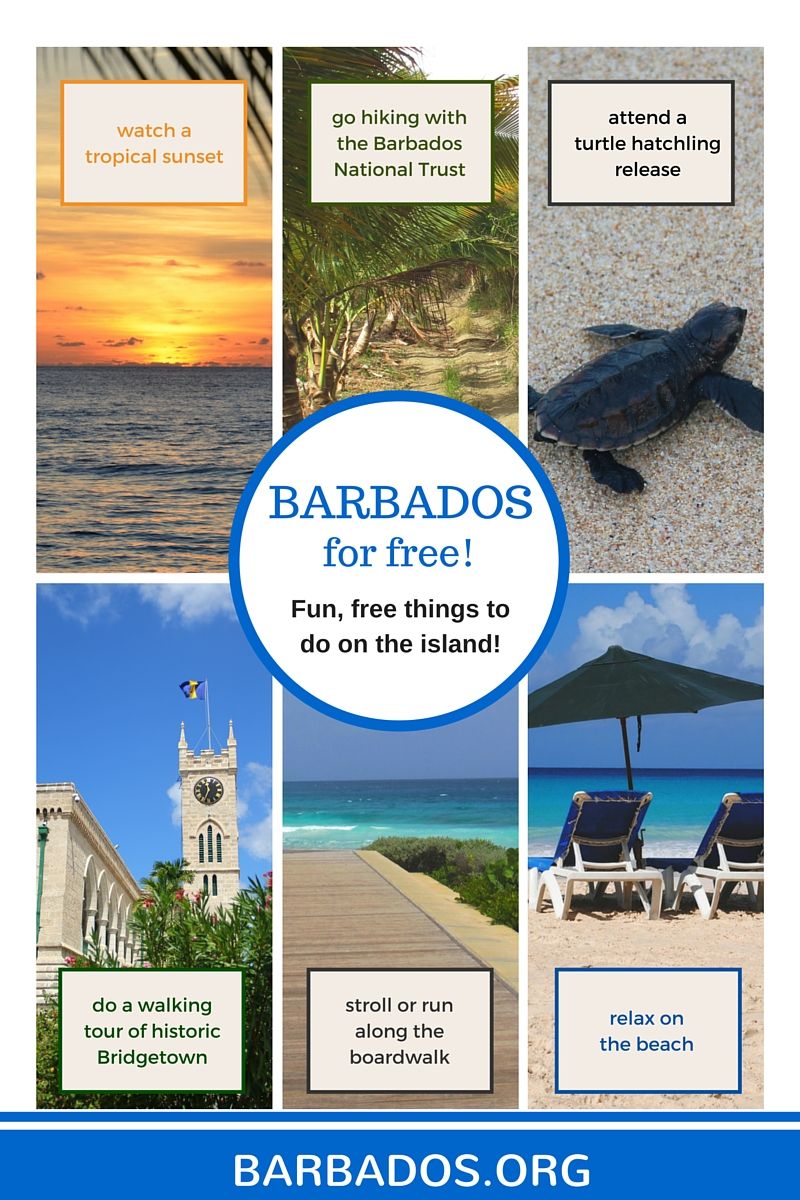 Looking for the best Barbados deals?
Check out BarbadosVacationSpecials.com!